Driver Aslam ki Rand Dr.Kamya
Aslam Kamya ki choot ko apni moti ungli se chod raha tha…dhire dhire…

Kamya bhi apni chut main bahot dino ke baad kuch jane se excitement ki simao ko chu rahi thi…. Kamya ki chut itni tight thi ki aslam ki ungli jab ander bahar jati thi to uski chut ki diware bhi ander baher ho rahi thi…uski ankhe bandh thi.. Thodi der main Aslam ne Kamya ke chut me apni ungli ghumai aur Kamya pagal si ho gai… aisa maja use bahot time baad mila tha… wo khud ko control na kar pai aur jhad gai…
Aslam ne Kamya ki choot se apni ungli nikali aur usse ek baar chus liya….aur wo dobara se Kamya ki aur dekhne laga… Kamya bhi Aslam ki aur se koi harkat na hone par apni ankhe khol ke dobara Aslam ki aur dekhne lagi… Aslam ko apne pani se gili hui ungli chuste dekh ke Kamya ko ajeeb laga…sath main ganda bhi.. par ek maja bhi tha.. ek ajeeb si erotic feeling thi issmain.. itni ki jhadne ke baad bhi Kamya excited mehsoos kar rahi thi…Kamya ki ankho main ab hawas saaf taur par najar aa rahi thi… Aslam Kamya ki ankho main dekhte huye hi khada huva aur uske dono bubbo tak aake usne usske left boob ke pinkish nipple ko choosa…Aur right boob ko apne hath se dabaya…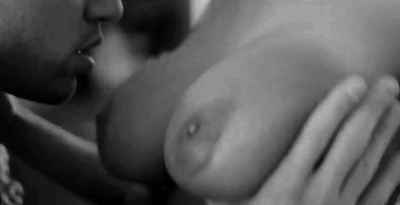 Kamya ke boob ek daam kadak the… soft aur kadak aur itne tight the ke bina bra ke bhi khade the…Aslam ke hath uske mukable ek dam kadak the… color contrast bhi isse aur sexy bana raha tha.. kala kaluta Aslam ka hath aur gore gore kadak Kamya ke bool….Aslam ek hath ki ungli se Kamya ke nipple ko ghuma raha tha aur dusre nipple ko apni jaban se wo bhi apne hotho se pakad ke… Kamya iss ehsas main kho chuki thi…uska ek hath apne aap Aslam ke sir pe aa gaya… usne Aslam ki topi ho apne hatho se utar diya aur side main fek diya…aur uske ganje sir pe hath ghuma rahi thi… use ek ajeeb si erotic feeling aa rahi thi ek ganje admi ke sir pe apna hath ghumane se…Aslam ne apna ek hath fir se Kamya ki chut pe le gaya.. aur phir se usse chedne laga…Usne Kamya ka ek hath pakda aur usse apne lund pe le jake rakh diya.. aur phir apne hath se do teen strok mare… iss ke baad Kamya khud b khud uska lund hilane lagi..
Aslam ka lund paseene aur Kamya ki thuk ki wajah se gila hi tha.. aur iss wajah se Kamya ke hatho ke hilane se ek alag sa maja de raha tha uska gila lund…Kamya bhi dhire dhire uska lund hila rahi thi…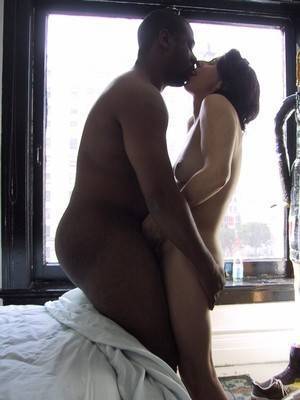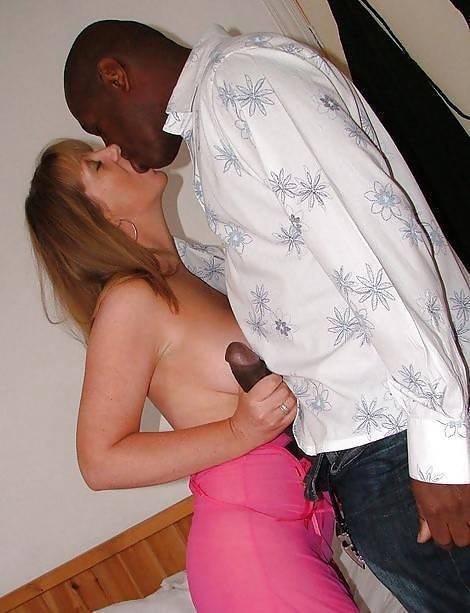 Kamya ko bhi Aslam ka kuta lund alag hi ehsaas de raha tha… Uske lund ka bina chamdi ka topa baar baar Kamya ke nange pairo ko chu raha tha… aur uspe laga precum bhi uske pairo par lag raha tha… Kamya ke lund hilane se uske hatho ki chudiyan jo khan khan ki awaaj kar rahi thi wo Aslam ko aur bhi excite kar rahi thi…Ek shadishuda jawan ladki uska lund hila rahi thi… wo bhi apne hatho se… jo uski beti ki umar ki thi.
Aslam ne Kamya ke boobs ke bich se uska Mangalsutra pakda aur usse left boob ke upar pehna diya.. Iss tarah se ke Kamya ka mangal sutra uske gale se hokar uske left boobs ke ird gird lipta tha…Aisa karene ke baad Aslam Kamya ke left boob ko chusne laga.. Iss tarah se boob chosne main usse aur maja aa raha tha.. Ek ehsaas ki Kamya ek dusre mard ki biwi hai…Uska mangalsutra usse iss baat ki yaad dilwa raha tha ki wo ek ladki hai jo kisi ki biwi hone ke bawjood uske lund se chudne ke liye besabra hai… ye ehsas uske lund ko aur excite kar raha tha.. waise bhi sexy baate aur excitement aur Kamya ke blow job ke baad waise bhi Aslam ka lund ejacuation ke kareeb tha… wo itni jaldi jhadta nahi tha… par itni excitement… itni sexy ladki aur uske submission ne usse jhadne par majboor kar diya tha.. Upar se uski ghatiya gandi soch usse aur excite kar rahi thi..Takriban Aslam aise khade khade hi Kamya ke jism koi 5-10 min tak masalta raha… usne uske hotho par kiss kiya … uske galo ko chata.. uski gardan par apni jabaan nikal kar ghumai… aur iss bich wo Kamya ke jism ko masalta hi raha… aur Kamya ke lund hilane se uska lund pani chodne lagta hai…. Aslam ka cum Kamya ki chut, jhangho aur phir uski ghutno main atki hui black panty pe gira.. Cum nikalte hi usne Kamya ko jor apni bahon main bhich liya
Thodi der baad wo alag huva.. Aslam haaf raha tha.. paseene se bhiga tha.. Kamya bhi paseene se bhigi thi.. Uska lund ab thoda murjhane laga tha… ye dekh ke Kamya thodi mayus ho gai.. ..Kamya ko laga.. (Aslam gussa nikalneka yahi matlab nikal raha hoga…. usne jo itna khul ke Aslam ko chudai ke liye kha tha shayad wo samjha nahi… aur usne istarah se apna gussa nikala hoga.. Kitna accha hai ye… mare jaisi ladki ne isse apna jism soup diya.. fir bhi issne kuch bhi nahi kiya aur apne lund ki pyaas aise bujhali…Sach main aslam tum bahot acche ho…. ab to mujhe thoda aur khulna padega..Tabhi ye mere sath wo sab karega..)
Yaha Kamya pata nahi Aslam ki overexcitement ki wajah se hui ejacuation ko uska balidan samajh rahi thi… Ek padhi likhi docter bhi havas k aage apna dimag use nahi kar rahi thi…
Yahan Aslam thoda piche khiska aur thoda nakhush bhi ta.. wo iss tarah se nahi chahta tha… uska lund bhi aab loose pad gaya tha… thoda waqt lagna tha usse fir se khada hone apne charam par pohochne main… Iss baat par usse bahot gussa aa raha tha… par phir usne phir se apni makkari shuru kardi.. Wo bahot hi gusse se bola… Pata nahi kaise par Aslam ka dimag bhi vahi idea soch leta hai jo Kamya ko uspe daya khate huye aya …
– "Sala.. maine tumhara khubsoorat jism istamal karke apna sara pani nikal to diya.. fir bhi sala mujhe aab bhi bahot gussa aa raha hai… sala tere ilaaj ekdam bakwaas hai.. mera dimag pata nahi kyun kuch jyada hi gusse ho raha hai.. bhenchod.. Pehle pani nikalta tha to mere dimag shant ho jata tha.. par abhi to pata nahi jyada gussa aa raha hai…."
– "Aslam..aap bahot acche ho.. apna gussa nikalne ko bola to apne aise nikala apna gussa…. par mera matlab mera jism istamal karne se ye nahi tha…."
– "To kya tha tera matlab?"
– "Maine aap ko sach main apna jism istamal karne ko kaha tha.. wo bhi jaise aap chaho… please dobara koshish kijiye… iss tarah se nikala huva gussa apke illaj main madad nahi karega… Dekhiye apka gussa phir se nikal aya…apko apni sari frustration kisi ladki ke upar hi nikalni hai…apko uske sath sex karna hi hoga.. Jab tak aap usko dil bhar ke sex nahi kar lenge tab tak aapka illaj nahi ho payga… naki sirf apne ander ki frustration ko nikalni hai…Main shayad wo ladki na sahi jo aapki khwaish ke mutabik ek dam sahi ladki ho… par aap mujhe hi wo ladki samjh ke mere sath wo sab kijiye jo aap uske sath karna chahte hai… Please main aapke hath jodti hu… please mere sath ek baar wo karke dekhiye jo aap chahte hai.. tabhi apka gussa puri tarah se treat hoga.. Main janti hu ki yeah galat hai… mera mere Pati ke sath aur apka apni biwio ke sath dhokha hai.. par apko aur mujhe ye karna hi hoga… apki aage ki jindgi ke liye… apne bhavishya ke liye… Please mere bare main mat sochiye.. Main abhi aapki dost ya docter hu…main wo ladki hu jisne apko chod diya tha… jiski vajah se aapka yeh haal huva.. jisne apko pyaar nahi diya tha… "
Kamya hawas main andhi ho kar pata nahi kya kya bole ja rahi thi… uska dimag bas ab chudai chahta tha.. ek padhi likhi docter apni hawas ke aage majboor ho chuki thi..
Udhar Aslam ab thoda anjaan bante huye bola..Wo ander ander bahot hi khus tha… Kamya abhi bhi chutiya giri kar rahi thi( Sali itni badi docter hoke bhi chut ke aage itni majboor hai ki usse khud nahi pata ki wo mujhe apni choot chude ke liye itne khule aam bula rahi hai.. iska fayda uthana hoga… sath hi mere lund ko bhi to khada karna hai… waise bhi mere pani ek baar nikal gaya hai.. ab iski chudai hogi to thoda lumbi chalegi.. aur iski pehli chudai jaldi khatma ho jati to sala main hi pyasa reh jata… iski chut ko puri tarah se itminan se istamal karna hai… )
– "Main to socha tu mujhe sirf uksane ke liye aisa bol rahi hai.. warna tere jaisi ladki mere jaise insaan se kyun chudegi?? Wo bhi jab tu kisi ki biwi hai… Matlab agar main tere sath wo sab karunga to phir…Matlab teri choot kitni choti hai aur mera to tune dekh hi liya hai… Matlab.. kya tu jhel paygi.. ?? "
– "Nahi.. uksane ke liye nahi.. main sacha main chahti hu ki aap mujhe cho…."
– "Cho.. kya ??"
Aslam ne ek kamini muskaan ke sath pucha..
– "Bolo na….meri Randi.. jab itna bol diya to ab sharmana kaisa… bol bhi de…"
Thodi sharm ke sath Kamya boli
– "Chooodeee.. mujhe"
– "Par main tujhe kyun chodu??? Matlab.. apni biwio ko iss liye chodta hu kyun ki wo meri biwiyan hain…apni mashukao ko iss liye chodna chata tha kyun ki wo meri mashuka e thi… par tu meri kya hai jo main tujhe chodu??"
– "Aap kuch bhi samjh lijiye… jo bhi aapko thik lage… "
Kamya ne sharmate huye kaha.. wo khud kuch soch nahi paa rahi thi
– "To phir to main tujhe tabhi chod sakta hu jab tu meri randi ho.."
Kamya ko issmain koi nayi baat nahi lagi… ye baat to aSlam usse shuru se kehta aya tha…
– "Ye to aap mujhe shuru se bula rahe hai…"
– "WO to hai.. par abhi tak sirf bulya tha.. aab banaunga… Bol banegi meri randi??"
Kamya kuch soch ke boli…
– "HA…"
– "Tujhe pata bhi hai randi kya hota hai??"
– "Ji"
– "Kya?"
– "Jo paiso ke liye kisi se bhi sex kare usse randi kehte hai"
Kamya jaise kitabi javab bol di…
– "Nahi.. Randi ka matlab hota hai .. apne malik ki gulam.. apne malik ke lund ki gulam.. jab bhi malik chahe apni chut kholne wali.. jo bhi malik chahe wo karne wali…jo bhi jab bhi jaise bhi uska malik chahe… Samjhi? Bol tu manegi mujhe apna malik??? Banegi meri randi… ???"
Aslam ne badi kamini muskaan ke sath kaha…
– "Jee.. jaisa aap chaho"
– "Soch le.. main bohot berehmi se chodta hu… gandi gandi galiya deta hu… aur bahot gande gande kaam bhi karvaunga…. jo ek randi aam taur par karti hai.. bad main tujhe palatne nahi dunga… Aur tujhe puri jindgi meri randi banke rehna padega.. chahe tu wo ladki ho ya na ho… tujhe meri har khwaish ko pura karna hoga.. bol majur? "
Kamya aab kisi bhi tarah piche nahi hatna chahti thi… usse ab apni chut ki aag bujhani thi.. kisi bhi keemat par…Kamya ne ha main sir jhuka diya.. thodi ghabraha ke sath..
– "Wah meri randi..Chal agar tu bol rahi hai to main teri chudai karunga… aur aisi karunga ki tu kabhi bhul nahi payegi… Tu chikhe chillye kuch bhi ho jay.. par main tujhe tab tak chodunga jab tak mera dil karega… bol manjoor hai.. ?"
Kamya thodi sharmati hai ghabhrati hai… par baad main apna sir sharm se jhuka kar Ha kar deti hai…
– "Par maine ek kuwari ladki ko chodna chaha tha… kya huva agar teri iss kurbani ke baad bhi mera gussa thik na huva… ki mujhe kuwari chut nahi mili… to ??"
– "Wo tab dekhenge… abhi to main jo bol rahi hu wo kijiye… "
Kamya ye bolte bolte khud hi sharma gai.. wo khud sochne lagi ki ye woh kya bol gai.. par phir usse laga.. Aslam ke ander ki bhadas ko nikalne ka yahi rasta hai… usse wo sab diya jay jo wo chahta hai….
Kamya kuch bhi sunna nahi chah rahi thi.. wo bas abhi kuch bhi kar ke Aslam ko chudai ke liye taiyar karna chah rahi thi… use bas apni chut ki khujli mitani thi… Wo ye bhi nahi soch rahi thi ki agar sach main Aslam ka gussa nahi gaya uski chudai ke baad to wo kya karegi ?? Kuwari chut kaha se degi Aslam ko jo uski iccha hai….
Waise bhi Aslam konsa thik hone wala tha.. Aslam ne yeah Kuwari wali shart bhi badi soch ke rakhi thi…. uska plan bahot lamba tha…aur mota bhi tha…. uske lund ki tarah… aur Kamya ki soch aur dimag hawas ke rehete bahot chota tha uski choti si chut ki tarah…
Aslam bola
– "Thik hai… baad main dekhenge..Ppar ab mera lauda thoda dhila ho gaya hai… ab isse to teri chudai ho nahi sakti tujhe hi isse utha na padega… tabhi main dobra tere sath wo kar paunga jo main chahta hu… teri chut ko fadne ke liye isse bada to hona padega…haha .. waise bhi jo tu chahti hai wo bhi to karna haii"
Iss akhri line ne Kamya ko sharmane par majboor kar diya..
– "Aap hi boliye main kya karu??"
– "Ek kaam kar us table ki taraf muh kar ke khadi ho jaa… aur thodi jhuk ja.. "
Kamya Aslam ke kahe mutabik table ki taraf gai aur phir ghum ke jhuk gai…uske jane se uski payal aur chudi ki khankar ne phir se ek sexy atmosphere pure kamre main phaila diya… uska paseene se bhige jism ko dekh ke Aslam ka lund dobara tight hone laga tha..
– "Ab apne dono kulho ko apne dono hatho se pakad aur faila…"
– "Kulha?"
– "Teri gand ko faila.. madarchod"
Kamya bilkool waisa kar rahi thi jaisa Aslam ne kaha tha… wo bhi apni chut ki aag ke aage majboor thi…Uski gulabi chut aur gand ke ched ko dekh ke Aslam ka lund dhire dhire apne vikraal rup main ane laga.. lekin jo admi pichle ek ghante se jis cheej ko dekh raha ho.. usse dekh ke ek limit ke baad lund bhi excite hone par inkarkar deta hai…bada to hota hai lekin dhire dhire… Aslam apne hi hatho se apne lund ko hila raha tha… dhire dhire…Lund ab bhi apne sab se vikral roop main nahi aya tha..
– "Kamya Randi.. nahi khada ho raha hai mera… ek kaam karo mujhe khudse chudai karne ke karan batao.. main tumhe kyun chodu… ye batao.. main apni biwio ko chod ke tumhe kyun chodu… mujhe aisi koi baat bolo jisse main excite ho jau… aur mera lund tumhari chudai ki iccha se hi khada ho jay…tujh main aisa konsa maja hai jo main tujhe chodu!!"
Aslam kamya ko jehni taur par nanga karna chahta tha… use besharm banana chahta tha….issi liye ye sab kar raha tha…
Kamya ko bhi laga ye tarika kargar to hai… insaan ko bato se excite karna bhi mumkin hai… utna hi jitna dikhave se… balki agar thik se kiya jay to baato se insaan kisi bhi cheej ke mukable jyada excite ho sakta hai.. (Par kya baat karu main… ?? Han… unki khwaisho ki hi baat karungi.. wo unki fantacy hai.. unhe wo jaroor excite karegi.. )
Kamya kuch soch ke phir apne dhadakte dil ke sath bolna shuru karti hai… uska dil itni joro se dhadak raha tha ki usse uski awaaz bhi sunai de rahi thi.. iss wajah se hi uska badan aur bhi paseena chod raha tha… usse pata tha ki wo jo bolne ja rahi hai wo usne aaj tak nahi bola tha.. aur ek baar bolne ke baad wo kabhi dobara piche nahi jaa sakti thi.. par apni excitement main usse kuch bhi dekh samajh nahi aa raha tha….
– "Aslam… please ayiye aur mujhe apki Kamya randi ko chodiye… "
Bolte huye Kamya bade seductive tarike se apne jism pe apne hath ghuma rahi thi…pehle uske apne balo ko pakad ke upar kiya.. sath main uski kamar bade hi rythemic way mai hi rahi thi.. Aslam ab excite hone laga tha….
– "Ha bilkul sahi.. kuch aur bool.. thoda aur nakhre dikha…?? kyun chodu main tujhe yeh bata…"
Aslam ko bhi pata nahi ye baate excite kar rahi thi…Kamya thoda soch ke phir se bolne lagti hai…
– "Aslam please mujhe chodo….Kyun ki main apki kasam ke hisab se ek dam sahi ladki hu… jaisi apko chahiye… balki apki mango ke hisab se main sab se upar ati hui ladki hu….apko apki beti jitni ladki chahiye.. main bilkool uski hum umra hu… apni beti ki umra ki ladki apki randi banke apse chudna chahti hai… please usse mat tadpaiye.."
Ye bolte huye Kamya bade hi seductive way main apne jism ko nachati hai… Ek nanga khubsurat jism jab aapke samne aise nach raha ho wo bhi itni gandi baate bolte huye to kisi napunsak ka bhi khada ho jay.. Aslam ka bhi aab khada ho chuka tha…. Par Kamya ka abhi khatam nahi huya tha.. wo dobara se piche ki aur ghum jati hai aur iss bar uski pith Aslam ki taraf thi…. wo sexy andaz main apne jism ko hilana chalu rakhti hai… sath main apni baat ko bhi aage badhati hai…

– " Dekheye ye meri jawani.. ye sab aapke liye hai… aap mujhe apni beti ki jagah use kar sakte hai… taki aapko apni beti pe najar gandi na karni pade… Ye mera jawan khubsoorat jism dekhiye… jaisi aap ko chahiye.. main itni khubsoorat hu ki sari college ke beauti contest main mujhe beauty queen chuna gaya tha…mere jaisa sexy figure pure college main kisi ka nahi tha… mere se sunder koi ladki nahi thi pure college main… main ameer ghar ki hu aur padhi likhi bhi hu jaisi aapko chahiye….Please mere jism ko apna gussa nikalne ke liye use kijiye … Ek ameer khubsoorat jawan docter ladki ko chod ke apna gussa nikalye… main aap ki randi hu… Aaki randi ko jaise chahe waise chodiye"
YE bolte huye Kamya bahot hi sexy andaz se piche mud kar dekhti hai…aur sath hi apni gand bhi matka rahi thi…taki wo Aslam ko aur bhi jaldi excite kar sake… Itna hi Aslam ke liye kafi tha… par wo chahta tha ki Kamya aur khule….
– "Kamya tu to mujhe apni beti ki yaad dila rahi hai… kuch aisa bol ki main apni beti ko bhul jau…dekh asar ho raha hai…"
Aslam ne apne lund ki aur ishara kar ke kaha…Kamya ne dekha ki Aslam ka lund tight ho chuka tha.. par pata nahi kyun Aslam usse abhi bhi tight nahi aisa bata raha tha… (shayad Aslam ne apne hath main pakad rakha hai iss wajah se mujhe thik se najar nahi aa raha…lekin aur kya bolu main…??)
– "Aslam main tumhari beti nahi … tumhari beti jaisi hu…. iss liye ye maat socho ki main tumhari beti hu.. socho ki main ek khubsoorat ladkhi hu…. jaisi tumhe chahiye.. ye socho ki main beti jaisi ladki ke sath sab kuch kar sakta hu.. taki apni beti ke sath kuch na karna pade…. kya aap mere sath wo sab nahi karna chahoge jo aapki mashuka o ne nahi karne diya?? Main tumhri randi hu.. Kamya Randi… aapke lund ki gulam randi"
Aslam aab khud ko rok nahi sakta tha.. Upar se Kamya ki adaye ne usse kuch jyada hi excite kare diya…
Kamya ki soch waise sahi jaa rahi thi…
Aslam lund phir se pure ufar par tha.. wo age badha aur Kamya ke paas ekdam sat ke khada ho gaya. Aur Kamya ko thoda jhukake usse table ke sahare kar diya…Kamya bhi kisi acchi bacchi ki tarah jhuk gai.. aur apne hatho se table ka sahara le kar khadi thi…Kamya ab table ke sahare jhuki hui thi kamar se jhuk ke… . Aslam phir uske piche khada ho gaya aur apne lund ko apne hatho main le usse hilane laga…
Thodi der baar Aslam ne thoda thuk apne hatho main liya aur phir apne lund pe lagaya.. phir apni ungliyon ko thoda aur gila kar ke Kamya ki chut main dal diya… itne main ki Kamya ki chut ne dobara pani chod diya… Kamya bhi excitement se bhari hui thi…. Aslam ko Kamya ko garm karne ki jarurat hi nahi padi thi… wo pehle se hi gili ho chuki thi.. Kamya ki chikni chut… ek shadishuda aurat ki chudi chudai chut jo kisi anchui choti ladki jaisi dikh rahi thi.. wo bahot hi khubsoorat lag rahi thi… aur Aslam ko bahot hi excite kar rahi thi….
Aslam ne apna loda Kamya ki chikni gulabi chut main ghusane ka thoda try kiya par Kamya ki height aur uske high heel ki wajah se Aslam ka lund uski chut pe nahi pohoch raha tha…
– "Sali teri chut bahot upar hai… thodi niche kar.. Mera lund ander nahi jaa paa raha hai…Ek kaam kare…apne unche jute nikal de.."
Kamya bhi excitement se bhari hui thi… Aslam ki baat sun ke usse phir se dhyan aya ki (Ab thodi der main ye mota sa lund uski chut main hoga…thodi der main usse iss mote lund se apni choti si vegina main dard jhelna hoga…)
Leking tabhi uske dil main ye khayal aya (Lekin….aslam ne to condom bhi nahi pehna hai…To kya main unhe aise hi chodne du??? par ab main unhe nahi rok sakti.. abhi roka to wo phir gusse ho jayenge….par kahi wo mere ander hi ejacuate ho gaye to…?? Kahin main pregnent to…. nahi nahi ….koi baat nahi main contraceptic pills kha lungi…waise bhi 72 ghanto ke ander valid hai.. koi probelm nahi hogi..!)
Kamya pills ko yaad karke thodi relax hui…Aaj wo kisi bhi tarah se chudai ko rukne dena nahi chahti thi… chahe uske liye use pregnent hone ka khatra bhi kyun na uthana pade… aur aslam se bareback chudai ka soch ke excite… Kamya Sameer ke sath bhi kabhi bareback sex nahi karti thi.. Hamesha condom ke sath hi sex karti thi.. kyun ki wo abhi pregnent nahi hona chahti thi… wo ek nange lund ka touch uski chut ki inner wall pe kaisa hota hai wo bhi bhul chuki thi… usse bas uss rubber ki ghissai hi yaad thi.. ek bina condom ka nunga lund…. Ek ghatiya insaan ka lund… ek apne se dugni umar ke badsoorat insan ka lund…jo uske pati ka nahi hai uske ander jane wala hai ye soch kar hi wo excitement se pagal ho rahi thi….Aur issi excitment main wo boli…
– "Aap hi nikal do na…please "
Havas ke chalte kamya apni sari sharmo haya chod chuki thi… usse kuch samajh nahi aa raha tha ki woh kya kar rahi hai… sivay ke apni chut ki aag bujhane ke….
Aslam niche bethe ke Kamya ke sandal utar ke side main fek deta hai… phir wo Kamya ki adhi fasi hui panty ko puri niche utar deta hai.. Kamya bhi bina kisi oppose ke Aslam ko pura access de ke apne pair ussi hisab se hila rahi thi jisse Aslam uske sandal aur panty nikal sake.. ab Kamya puri tarah se nangi thi uske samne…
Aslam ne Kamya ki chut pe ek kiss kiya aur bola
– "Teri chut ka pani pehle bhi chakha tha… par aaj kuch jyada hi mitha lag raha hai.. Aaj mere laude ko isska pani chakh lene de…"
Itna bolke Aslam khada huva aur usne Kamya ki chut main lund dalna chaha… par abhi bhi Kamya thodi lambi thi…
Aslam ne apne pairo se Kamya ke dono pairo ke bich ki gap ko badha diya.. taki wo thodi nichi ho jay…. Isse Kamya jhuki hi rahi par uske pair strech ho gaye ….

Iss wajah se Kamya aur bhi jhuk gai… ab wo itni jhuk gai thi ki uska pet table pe rest kar raha tha… Kamya ne apne sir ko apne hatho ke rest pe rakh diya aur bas Aslam ke lund ka intejar karne lagi…Uski ankhe bandh thi…Aslam ab apne lund ko Kamya ki chut pe ragadne laga… uski chut ke fako par upar niche karne laga… bas ander nahi ghusa raha tha.. wo bas Kamya ko tease kar raha tha… Ek low class driver ek highclass shadishuda docter ko tease kar raha tha… wo bhi apne lundse.. wo bhi tab jab docter uski beti ki umra ki thi aur wo khud uske baap ki umra ka…
Kamya excitement main pagal ho rahi thi… Aslam ke lund ki ragdai usse madhosh kar rahi thi.. wo ab control nahi kar paa rahi thi…Wo apni gand hila ke piche ho rahi thi taki Aslam ka lund under chala jay… par Aslam bhi usse under nahi jane de raha tha…
– "Aah Aslam please .."
– "Kya Please? Kya huva meri Rand ko??"
Kamya ka pasene se bhiga aur excitement se kampta nanga jism itna khubsurat tha ki koi bhi control na kar pata…. Aslam bhi nahi kar paa raha tha.. wo bas apne intejar ko aur bhi badha kar jyada maja le raha tha…
– "Please aur mat tadpayie… aiiisseee maaaaaaat kijiyee… anddeer dal dijiye…. dekhiye apke ilaaj ka saval hai…."
– "Soch le Kamya.. isske baad piche mudne ka koi saval nahi hai…. main tujh par koi jabardasti nahi kar raha hu… phir baad main mukar na jana.. meri mashuka e bhi pehle teri tarah hi karti thi par jab mera unke ander ghusne lagta tha to wo mujhe rok deti thi.. dard huva dard huva karke…tu esa to kuch nahi karegi na?"
– "Main chahe kuch bhi kahu.. aap rukna mat… apki beti ki kasam hai apko.. agar main apko roku tab bhi aap mat rukna.. chahe main kitra bhi rou chillau.. aap bas apne maje ki aur dhyan dena… meri fikra mat karna…ye moka apke maje ka hai naki mere maje ka… bas apne maje ko yaad kijiye aur ander dal dijiye.. ye sochiye ki aap apni beti ke liye ye kar rahe hai… usse bachane ke liye apko ye taklif mujhe deni hi padegi…aur apki beti meri behan jaisi hai… uske liye main ye seh lungi… bas ab aap ander daal dijiye…."
Itna bolte bolte Kamya ka gala sukh gaya…Aur aslam ke muh par ek kamini muskan aa gai… usne ek baar kamya ke kamsin javan jism ko ek baar fir se dekha aur fir
..Aslam ne aab apne lund ka topa Kamya ki chut pe lagaya… aur usse ander ki aur dabane laga… aur ruk gaya.
– "Randi… teri chut fatne ja rahi hai…taiyar hai na dard ke liye… ?? waise tu chudi chudai hui chut wali hai… iss liye tujhe utna dard nahi hoga jo ek kuwari ladki ko hota hai… par mera shayad tere pati ke mukable bada hai.. to thoda dard to tujhe hoga hi… par thodi der ke baad maja bhi bahot ayega.. Jo tujhe tere pati se kabhi nahi mila hoga… to dard ko thoda seh lena…. mere wada hai tujhse k dard k baad jo maja ayedga… wo itna hoga ki tu kabhi bhi mere lode ke bina khush nahi ho paygi… bol taiyar hai na dard aur maje ke liye"
Aslam Kamya ko feel karva raha tha ki uska loda Kamya k husband se bada hai…. aur wo usse bahot jyada dard dene wala hai…aur sath hi maja dene wala hai… Aslam ek psycologist docter ko apni baato k jal main fasa kar uske dimag ko manipulate kar raha tha…. taki Kamya pehle se uske diye dard ki wajah se piche na hate.. aur sath hi wo Kamya ko dard ke sath k maje ke liye use encourage kar raha tha.. Kyun ki insan ko agar kisi cheej k liye thoda excite kar diya jay to thodi mushkil ke baad wo khud uss chij ko pane ke liye try karne lagata hai.. aur bahot cases main wo insaan musibato ki wajah se jo maja ya khushi usse milti hai wo jitni bhi ho.. usse to woh sab se badi hi lagti hai…
Aslam bade acche se ye samajh gaya tha k Kamya chudai kar chuki hai… aur agar usse chudai se maja bhi aya fir bhi uss main wo naya pan shayad na mile jisske liye wo dobara uske niche letne ko majboor ho jay.. Iss liye Aslam ne tay kar liy tha ki Kamya ko wo chudai dene hai jo ussne kabhi nahi ki hogi…aisi chudai jismain usse kisi ne dard diya ho….aisi chudai jismain usse kisi ne jhaleel kiya ho.. aisi chudai jismain usse kisi randi ki tarah choda gaya ho….aisi chudai jismain usse nicha mehsoos karaya gaya ho….Aslam apne tajurbe se yeh janta tha ki kisi bhi insaan ko uske routine se alag tarah se maja diya jay to wo usse kuch jyada hi pasand ata hai.. Waise Kamya k sath thoda rough hone main thoda risk to tha… par sath hi usse pata tha ki abhi Kamya usse wo sab karne degi jo usse uske sath karna chahta hai…. aur issi wajah se Aslam ka diya dard Kamya ko chudai ke maje lene ke baad bada lamba yaad rehne wala tha
– "Ha Aslam main taiyar hu… aap dal dijiye aapna"
– "Apna kya?"
– "Apna Penis"
– "Yeh penis kya hota hai… ye angregi shabd bolna chod…isse hindi main kya kehte hai wo bol.. tabhi mujhe samajh main ayega"
Aab Kamya ko itne dino main ye to samajh main aa hi gaya tha ki penis ko lund, vagina ko chut aur ass ko gand kehte hai.. par bolna samjhne jitna aasan nahi tha…. par jab usse laga Aslam bhi nahi manega.. bina usse bulwaye.. to phir usne socha ( Nangi to ho hi chuki hu.. ab bolne main kya ho jayga??)
– "Please apna lund mere ander dal dijiye"
– "Waise ye lund nahi musal lund hai…..samjhi? bade aur mote lund ko hum musal lund kehte hai….ab bata…Tere ander kaha dalu mera musal lund?"
– "Meri chut main"
– Aur ek baat samjh..ye teri nahi meri chut hai. Main isska malik hu…tere badan ke har hisse par mere haq hai..samjhi??"
– "Ji…. Ab aur mat tadpaiye"
– "Aur samjh le jab tu mere sath hogi tab tu meri randi hogi.. Tu sab bhul jaygi ke tu ameer hai main gareeb.. tu docter hai aur main driver….tu hindu aur main musalman aur tu kisi ki biwi hai aur main kisi aur ka pati….bas mera lode ko khus karna hi teri sab se badi jimmedari hogi….. samjhi na Bhen ki Lodi? Randi ki aulad…"
Aslam ne apne plan ke mutabik Kamya ko dominant karna shuru kar diya tha.. aur itna bolte hi Aslam ne Kamya ki gand par ek chapet mar di…
– "Ahhh….Ouch…Yeh aap kya bol rahe hai…? Please meri maa ko gali mat dijiye…agar main apki maa………."
Kamya ek dama se ghum gai.. aur apni gand ko apne hath se sehlane lagi…aur dursa hath apne muh pe rakh diya ..mano wo kuch bolte bolte ruk gai ho…uska chehra saaf keh raha tha ki wo galti se yeh bol gayi thi…Kamya bhi ekdam se nikal aye iss words se thodi shock thi.. wo aisa kuch bolna nahi chah rahi thi.. par sex ke nashe main apni maa ke bare main aisa sun ke pata nahi kyun wo khud ko rok nahi payi… aur ek dam se uske muh se nikal gaya… wo chudai ke liye taiyar thi…par Aslam ka iss tarah se baat karna usse thoda alag lag raha tha….aur sath hi Aslam ne jab usse mara to wo iske liye bilkool taiyar nahi thi… Kamya jispe aaj tak uske papa ne bhi kabhi hath nahi uthya tha use jab chapt padi to uska reaction turant nikal gaya….
Kamya pehle bhi Aslam ka thappad kha chuki thi..to agar wo normal situation hoti to control kar ke uss thapad ko yaad karke reaction deti…par abhi wo apne asli nature ki wajah se ye reaction de bethi… na ki soch samajh ke.. Aslam ne bhi Kamya se ye expect nahi kiya tha … wo bhi tab jab usne pehle hi Kamya ko ek thappad rasid kiya tha aur tab bhi Kamya kuch nahi boli thi… Par phir Kamya ke expression dekh ke usse pata chal gaya ki wo galti se ye bol gayi thi… usne bhi moke ka pura fayda uthya aur apne fayde main isse use karne ki soch ke bola…
– "Dekh Randi… nakhre mat kar… maine pehle hi bola tha.. chudai ke waqt main galiyan bolunga… aur marunga bhi… dard aur gali k sath choudai main jo maja hai wo tum ameer ghar ke log nahi jante honge.. issi liye tujhe ye sab pasand nahi aa raha.. par main to aise hi chodunga… mujhe aise hi maja ata hai.. Agar chahe to abhi bol de… abhi teri chudai shuru nahi hui hai…. main abhi chala jata hu.. par agar tu sach main mujhe thik karna chahti hai.. aur chahti hai ki main tujhe chodu… aur apne dil ka gussa nikaldu to tujhe mere kuch bhi karne par mujhe rokna nahi hai… mujhe jee bhar ke maja lutne de tere iss gore jism se… tabhi shayad mere gussa kam hoga jaisa tune kaha hai… par yaad rakhna .. agar abhi tune mujhe itna garam karke roka to shyad mere gussa aur bhi badh jayga… aur phir uski jimmedar tu hogi… sala mujhe malum tha..tere se nahi hone wala ye sab… shuru karna aur pura karna sab ke bas ki baat nahi.. aur tere jaisi komal ladki ke liye itna mushkil imtahan par karna mumkin hi nahi hai…..Waise bhi tu bhi meri purani mashukao jaisi hi nikli… wo bhi teri tarah ameer thi .. aur unhone bhi teri hi tarah mujhe dhutkar diya tha…"
Aslam ne bol to diya.. par woh janta tha.. Kamya usse jane nahi degi.. wo bada mahir khiladi tha inn bato ka..usne Kamya ko iss tarah se bato main ghumaya ki wo ab mana bhi nahi kar sakti thi… aur nahi usse gali dene se ya dard dene se rok sakti thi….Usne sidha Kamya ke ego pe chot ki aur wo kamya se dur ho gaya…
Kamya ne yeh nahi socha tha…. wo bhi itna garam hoke aise nahi rukna chahti thi.. usse kuch bhi karke apne ander wo bada sa loda chahiye tha…
(Yeh maine kya kar diya… Aslam ko rok kyun diya….unhe maine hi to bola tha ki jaise chahe waise mere sath kare.. aur jab wo jaise wo chahte hai waise kar rahe hai to main unhe kyun rok rahi hu… wo gali denge yeh mujhe pehle se pata tha.. to phir uske gali dene par main unhe kyun roka… kyun roka tune Kamya… aur agar mujhe thoda marne se unhe maja ata hai….aur wo apne ander ki bhadas nikal sakte hai aur apni bimari ko dur kar sakte hai to usmain kya harj hai…?? agar main unhe thik karne ke liye unke sath sex kar sakti hu to phir thodi maar khane main bhi kuch bura nahi… shayad yehi tarika Aslam jaise logo ka sex main maja lene ka… ha..waise bhi ise mere jaisi khubsurat ladki to milti nahi hogi to wo aise hi khud ko jyada excite karte honge… to phir agar mere jaisi ladki ke sath wo waisa kar ke maja badhana chahe to galat kya hai??? Ha yahi sahi hai… Mujhe Aslam se mafi mangni hogi… main ab nahi ruk sakti… unke illaj ke liye bhi aur ab to mujhse bhi nahi ruka ja raha…Aslam abhi gusse main hai… unhe ab seduce kar ke hi manana padega… tabhi wo manege…)
Kamya bhi dhire se chalti hui Aslam ke pass gai aur uske pairo main beth ke boli…
– "Please mujhe maaf kar dijiye Aslam… mujhse galti ho gai….main rokna nahi chahti thi. .. par phir apne meri maa ko gali di aur mara to main pata nahi kaise khud ko na rok saki….please mujhe maaf kar dijiye.. aage se aisa shikayat ka moka nahi dungi…"
Itna bolte bolte Kamya apna hath Aslam ke lund pe le gai..aur uspe upar se ghumane lagi.. Aslam ke liye ye bahot hi excited tha. .ek jawan ladki apne ghutno pai gir ke khud ko chodne ki minnate kar rahi thi Aslam se…par agar wo turant maan jata to Kamya ko dominant kaise karta.. usne iss situation ka pura fayda uthane ki sochi…
– "Moka to tujhe dene hi nahi dunga… waise bhi tu koi kuwari chut nahi hai jo meri mang ko pura kar sake… to waise bhi tujhe chodne ka koi itna maan nahi hai mera…ye to tuhi randi ki tarah mujhse chudna chahti hai… to main taiyar ho gaya… par ab tu nakhre kar rahi hai.. bhenchod"
– "Sorry Aslam…. ab ab jo chahe wo kijiye…jaise chahe waise kijiye… jo chahe wo boliye….par please apna illaj pura kijiye… mujhse hoga yeh… apka ilaj main kar paungi…mujhe ek moka to dijiye…meri kuwari chut na sahi par main apke maje ke liye kuch bhi karungi…taki apka gussa kam ho sake….Please mujhe maaf kar dijiye"
– "Soch le… Ab to main jyada gali aur dard dunga… tu chahe kitna bhi roke…"
– "Sab manjoor hai.. please mujhe maaf kar dijiye"
– "Maaf karna ki nahi wo baad main soch ke bolunga.. bhen ki lodi..pehle to tere jism ka maja lutunga… uske baad dusri baat"
Itna bolke Aslam ne Kamya ko balo se pakad ke khada kiya aur apni unglio ko pehle Kamya ke hotho pe ghumya…..aur phir uske hotho par kiss karne laga…. iss bich Kamya ka hath to Aslam ke lund pe chalu hi tha…Aslam ne Kamye ke ek boobe ko dabaya aur Kamya ko piche ki aur dhakelne laga… dhire dhire…. table tak pohochke Aslam ne apna kiss toda.. aur bola…
– "TO bol…mere malik apna musal lund meri choti si gori ameer chut main dal kar mujhe apne lund ki seva ka moka dijiye…"
Kamya thodi shocked to hui par usse pata tha ki Aslam usse aisa kuch hi bulvayega… to thodi taiyar to wo waise hi thi..
– "Mere malik Aslam apna musal lund meri choti si gori ameer chut main dal kar mujhe apne lund ki seva ka moka dijiye..apke lund ki khushi main hi meri khushi hai… "
Aslam ke liye ye bol ke Kamya such main Aslam ke liye ek rand ki tarah hi mehsoos kar rahi thi.. wo sach main usske lund ko dil se khus karna chah rahi thi.. wo chah rahi thi kuch bhi ho jay wo Aslam ko mayus nahi karegi aaj…
Aslam ne Kamya ko ghumake phir se usi position main khada kar diya jis position wo pehle thi… sir ko tabel pe aur khud jhuki hui….
Aslam ne apna loda…Kamya ki chut pe rakh ke upar niche karna shuru kiya… par ander nahi ghusa raha tha…
– "Kamya please ab mat rukiye…please apna gussa nikal dijye…dal dijiye apna mere ander..le lijye apni mashukao ka badla mujhse.. main apki mashukao ki tarah ameer sahi…par main apki purani mashukao ki tarah apko mayus nahi karungi…main jaban ki pakki hu…chahe apki purani mashuka e mukar gai hogi par main nahi mukarungi….ap chahe kitna bhi dard dijiye main apko nahi rokungi..bas aap dal dijiye…"
– "Thik hai..to ye le..bhen ko lodi"
Kamya ki baate sunte hi Aslam ne apne lund pe dabav banaya…. Aslam ke lund ka
bina chamdi ka gol topa Kamya ki chut main ghusne ki koshish kar raha tha….
Kamya shadi shuda ho kar bhi uski chut ekdam tight thi.. Kamya ki chut pe dabav padte hi uske chere pe dard ki lakire saaf dikhayi de rahi thi… jise Aslam nahi dekh paa raha tha…. Uska maan kiya ki wo Aslam ko rok de…par wo kisi bhi halat main Aslam ko mayus nahi karna chahti thi… kuch bhi ho jay aaj wo Aslam ko khush kar ke hi rahegi….
Aslam ne dobara ek dhakka lagaya… aur uske lund ka topa thoda sa ander gussa… itne main ki Kamya ki chut ke darwaje chaude ho gaye… abhi to lund gussa bhi nahi tha… par uske chehre pe dard ubhar aya tha.. par kahi Aslam ruk na jay iss liye usne apne dard ko bahar nahi jahir hone diya… usne khud hi apne hoth kat liye…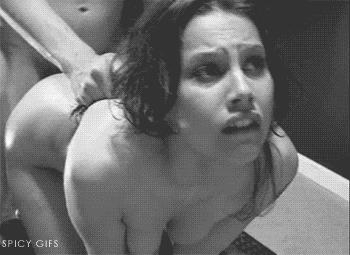 Idhar Aslam bhi Kamya ki chut ki tightness se khus tha…
– "wah kya tight chut hai… ? Bhenchod… ye to kisi kuwari chut se bhi tight hai.. sala tera chutiya pati tujhe chodta bhi hai ki nahi…? maja aa gaya Kamya… aaaahhhhhh.. Sach kehte hai log tum jaisi ameer ghar ki laudiyon ko chodne main bahot maja ata hai…aur abhi to mera ander gaya bhi nahi hai…abhi to pura ander jayga…madarchod…teri bhen ko chodu…ahh…Kitna bada hai tere pati ka… mere se kitna chota hai..bhenchod…"
Kamya iska koi javab na de saki.. aur Aslam ko isske javab ki parvah bhi nahi thi…
Itni khubsurat ladki chudne ko mile aur wo bhi itni tight chut ke sath… uska to sapna pura ho gaya tha…
Aslam ko bhi itni tight choot main apna lund ghusane main dikkat ho rahi thi… par usse jo maja aa raa tha wo iss dikkat ke samne kuch nahi tha..abhi to bas uske lund ka bina chamdi ka topa hi under ghusa tha… par Aslam ke liye ye kisi jang jitne se badi khushi laya tha…. usne apne mansubo ki pehli sidi ko paa liya tha… usne ek shadishuda ameer aurat ke ander apne laude ko ghusa hi diya tha… wo bhi tab jab wo khubsoorti ki mallika thi.. aur usse umra main adhi…Kamya ka dard ke mare bura haal tha…. wo bhi sirf topa ander jane par… abhi to pura lund ander jana tha….wo bas soch hi rhai thi ki wo ye kaise kar payegi… ki tabhi Aslam ne ek aur teez dhakka mara aur uska 2 inch lund aur ander ghuss gaya…. aur Kamya ke muh se "AAAAhhh" ki chikh nikal gai….Lekin usne khud hi iss cheekh ko daba diya..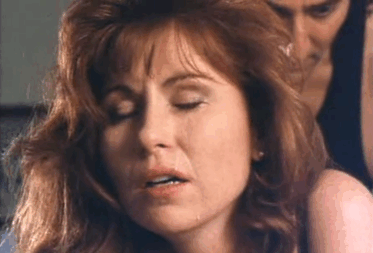 Aslam ne to jaise isse ansuna hi kar diya tha… wo to iss had tak Kamya ki choot ki garmi main khoya tha ki usse koi parwah nahi thi ki kamya iss waqt kya mehsoos kar rahi thi…Aab agar Kamya mana bhi kare to Aslam usse chodne wala nahi tha… lekin Kamya bhi irrado ki paaki thi. Usne bhi kuch bhi ho… kitna bhi dard ho… usne tay kar liya tha ki wo aaj Aslam ko nahi rokegi…Aur agar ek baar tay kar liya to kar liya..
Aslam ne lund thoda bahar khicha….Kamya ki choot ne usse daboch rakha tha…. uski chut ki chamdi bhi lund ke sath sath bahar ki aur khich gai.. ye kasavat bahar khichte waqt aur bhi maja de rahi thi Aslam ke lund ko….Aslam ne apna topa bahar na nikle utna hi lund bahar khicha aur phir ruk gaya… Kamya ko bhi bina chamdi ka lund ek ajeeb sa maja de raha tha… jo usse kabhi bhi nahi mila tha…wo bhi bina condom wala… Aslam ke nange lund ki garmi Kamya ki chut ko dard ke sath maja bhi de rahi thi…
– "Taiyar meri randi??"
Kamya ne apni ankhe kholi aur dard ke sath bhi apne hotho pe smile rakhi aur jhuke huye hi piche mud ke dekha.. aur ha main apni gardan hila di… chut main chala gaya…. Kamya ki ankh se ansu nikal aye… uske pair kamp gaye…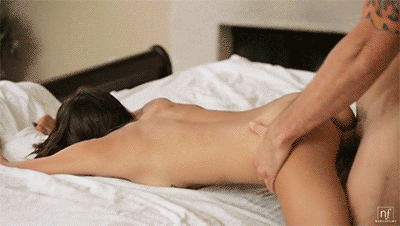 dard ke mare uske hath tabel pe fail gaye….aur uss photo frame se ja takraye jisme uski aur sameer ki weeding photo graph thi.. uska hath lagte hi wo photo frame niche gir ke tut gai.. Kamya ne photo frame ko girte huye dekha aur do second ke liye wo apne dard ko bhul gai…thodi der ke liye guilt aur sameer se bewafai uske jehen main fir se savar hone lagi.. lekin ye ehsaas badh pata usse pehle Aslam ne dobara se apna lund bahar khich ke dobara usse ander daal diya iss baar uska 6 inch lund Kamya ke ander tha… dard aur lajjat ke ehsas ne dobara se gher liya kamya ko…wo tadap uthi.. uskii tange dard se kakp rahi thi… wo pairo ko failaye khadi bhi nahi reh paa rahi thi.. uska badan jo pasine se bhiga tha.. wo tabel ko bhi bhigo raha tha…. sath hi Aslam ka nanga pasine se bhiga jism bhi usse chu raha tha…
– "Aaah… kya mast tight chut hai teri… bhenchod.. aisi mast chut ko chod ne ka sapna bhi nahi dekha tha maine… bhen ki lodi tu mujhe 5-10 saal pehle mil gai hoti to teri chut ko chod chod ke uska bhosda bana diya hota..aur aabhi tak tujhe mere baccho ki aama bana diya hota..par tab nahi to aab sahi….tujhe apne baccho ki maa to ab bhi bana sakta hu main…"
Itna bolte Aslam apna lund bahar khichne laga…aur topa ander rahe tab tak khich kar phir se ek jordar dhakka mara aur uska lund thoda aur ander chala gaya phir bhi uska lund abhi kafi bahar tha… Aslam itni jor ka jhatka mar raha tha ki table bhi apni jagah se hil kar aage ki taraf khis rahi thi… Kamya ka dard se bura haal tha… uske pair kaap rahe the.. aur akri dhakke ke sath uski chikh hi nikal gai thi…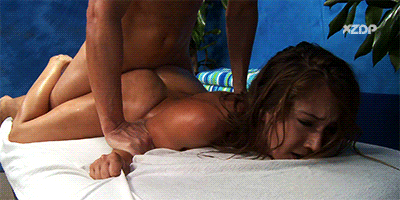 – "ahhhh"
– "Kya huva randi…. itne main hi chikh nikal gai.. abhi to chudai shuru bhi nahi ki hai…"
– "Nahi.. aaah .. naaahiii… aap chalu rakhiye… wo…. aaap kaaa bahooot badaaa haiii na iss liye"
– "HA ha .. wo to mainnn pehhlle hii saaaamaj gaya tha teri tight chutttt maiinn ghuusaake … itni tight chut hai .. matlab tere pati ka lund nahi ho sakta… lulli hi hogi..choti si..ha haha"
Aslam aur Kamya baate karte waqt dono haaf rahe the….Sameer ke baremain aisi baate sun kar Kamya ko bura lagna chahiye tha.. par pata nahi kyun ussne isse unsuna kar diya… shayad Aslam sahi keh raha tha….
– "Par kya mast tight chut hai teri….Sach main tere kuware ched khol ne ka maja hi kuch aur hota… aaagar terrii chuuut ko peehhli bbaar maaine chodi hooti… to bada maja ata… par koi baat nai… abhi bhi teri chut bahot kasi hui hai….Shayad tu meri barso ki pyaas mita hi degi..Aaaahhh Bhenchod… bhen ki lodi… aaahh"
Aslam Kamya ko mehsos kara raha tha ki abhi tak usse maja to aa raha hai..par uski maan ki murad puri nahi ho rahi…wo aisa iss liye kar raha tha taki use dobara moka mil sake Kamya ki chudai ka… taki Kamya usse khus karne ke liye usse dubara apni javani soupe….iss baar to wo le hi chuka tha…
Aslam ne Kamya ko aab kamar se pakda aur uske upar let gaya table par hi… Isse Kamya ko bhi Aslam ke lund ko apni choti si chut main adjust karne ka time mil gaya… Aslam bhi vahi kar raha tha… Aslam kamya ki gardan ko chum raha tha… aur thodi der baad wo phir khada huva…
Thodi der bad Aslam ne apna lund jitna ander gaya tha utna hi ander rakh ke ander bahar karna chalu kiya… dhire dhire…. Kamya Aslam ke laude ke sparsh se pagal ho rahi thi…uska bina chamdi ka topa Kamya ko ek alag maja de raha tha.. ek naya maja… jo shayad use Sameer ke sath kabhi nahi mila….Aslam ke lund ka size Kamya ko dard ke sath maja bhi de raha tha…. aisa maja jo usne aaj tak nahi paya tha.. uske inte ander tak aaj tak kuch gaya hi nahi tha….Dhire dhire karke Aslam ka lund ab uske ander adhe se jyada ghus chuka tha… phir bhi abhi 4 inch ka lund bahar hi tha…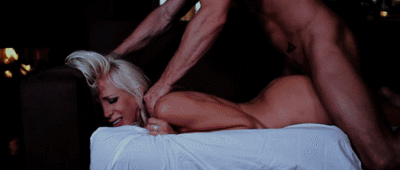 Aslam chudai karte karte Kamya ke boobo ko jor se daba raha tha piche se…Kamya ke bade aur mulayam bubbe dabanae ka maja hi kuch aur tha.. lekin iss waqt Kamya ki tight chut ke ander apne lund ko ghumane ke maje ke age wo ek dam fika tha…
Kamya ki chudai shuru karte waqt Aslam pe havas puri tarah se chadh chuki thi… wo tab kuch bhi sochne samajne ki halat main nahi tha… lekin thodi der baad jab uski man ki murad puri ho gai … jab uska lund Kamya ke ander chala gaya…tab usse khayal aya ki Jab wo Kamya ko chod raha tha to wo dard se aa uff kar rahi thi…. ye khayal ate hi Aslam main ek naya josh bhar gaya..
Apne se adhe se bhi kam umara ki khubsurat pari ke ander apna lund dalna… apne se lakh guna khuburat ladki ko dard dena, wo bhi apne lode se.. ek ajeeb sa nasha de raha tha Aslam ko.. Sath hi ye bbaat ki wo ladki ek ameer ghar ki beti hai.. ek ameer insaan ki biwi hai…. na ki koi 50 rs wali randi… ye baat usse aur bhi jyada sukun aur maja de rahi thi de rahi thi.. thodi der Kamya ki chudai karte rehne ke baad Aslam ko ehsaas huva ki uska lund ab aur ander nahi jaa raha tha….shayad khade hone ki wajah se… aur uske height diference ki waja se… phir bhi Aslam ka 4 inch lund abhi bhi Kamya ki chut ke bahar tha…
(Sali teri kamsin chut main apna pura lund dalunga jarror… par abhi nahi.. tu khud mujhse minnate karegi mujhe apna pura lund tere ander dalne ke liye…gidgidayegi mujhse..aur phir teri ye kamsin kuwari gand bhi to marni hai.. Sali abhi tujhe itna dard dunga to shayad tu dobara mujhe bulaye hi nahi… nahi pehli baar main itna utavla nahi hona hai Aslam…. bas isse dard ki adat lagani hai dhire dhire… dard ka maja lena sikhana hai…Mere lode ki khusi ke liye koi bhi dard iss ke liye bada na rahe itna pagal karna hai apne lund ke piche isse…..)
Itna soch ke Aslam ne phir se apna lund bahar khicha aur pura bhar khich liya…
– "Chal khadi ho ja… teri chut itni tight hai ki khade khade main jaldi thak jaunga….Chal yahan niche let ja"
Kamya ek acchi bacchi ki tarah… Aslam ke kahe anusar niche farsh par pith ke bal let jati hai… farsh ka sparsh uski body ko ek thand ka ehsas de raha tha…thodi der baar wo thand ka ehsas chahla gaya aur phir se wo garmi ka ehsaas shuru ho gaya.. Kamya ka pasine se bhiga nanga jism Aslam ke samne nanga pada tha…
Aslam darasal Kamya k dard ke bare main soch ke soch raha tha…
(Sali kitni khubsoorat hai…pyari si.. aur iski chudai ke waqt main dekh kya paa raha hu…? Sali ka chehre ka dard na dekha …. to phir chudai main maja kya aya…)
Aslam bhi apne lund ko apne hath se hilate hilate aya aur Kamya ke do pairo ko faila ke unke bich beth gaya..Kamya ko iss baar jyada sharm aa rahi thi…Kyun ki Aslam ka chehra uske samne tha.. Aslam ki ankho main dekh ke usse aur bhi jyada sharm ka ehsas huva.. aur ye insaan kitna ganda aur budha hai ye ehsaas bhi huva… Kaise wo ek gande aur apne se dugne umra ke insaan se chud rahi hai ye khayal bhi uske jehan main taja ho gaya…
– "Kamya ek baat kahu…? tu nangi bahot hi jyada pyari lag rahi hai… mera ilaj tu aise hi karti rehna..Kitni pyari, kitni masoom, kitni khubsoorat…! aur teri ye bindi..ye chudiyan..ye baliyan… ye mangalsutra….ye sab tere nange jism ko aur bhi khubsurat bana rahe hai…"
Ye bolte bolte Kamya ke dono pairo ko utha ke upar karne laga aur unhe Kamya ke kandhe tak le gaya.. iss tarah se kamya ki chut puri tarah se uske samne khul gai. Aslam ne kamya ko isshare se apne pairo ko aaise hi pakde rakhne ko kaha….Kamya ne bhi acchi bacchi ki tarah bina na nakur ke apne pairo ko pakad liya.. Aslam ne ek baar bade dhyan se Kamya ka chehra dekha.. pyara gora sa….jispe ghabhrahat saaf dikhai de rahi thi…. aur sath hi passena se uska chehra puri tarah se bhig chuka tha….kamya ke chehre par mathe main sindur aur bindi thi…. niche uske gulabi lipstik se range hoth the…Uske dono pairo ke biche main se uske boobe aur uspe latakta mangalsutra najar aa raha tha… aur thoda aur niche aa ke usse Kamya ki gulabi chut najar aayi… jise thodi der pehle wo apne tagde lund se chod raha tha…
Aslam ne thodi der Kamya ko aise hi dekha …
– "Ruk kyun gaye aap?"
Kamya ne thodi ghabrahat aur excitement ke sath pucha…
– "Tu bahot mast maall hai.. maja aa gaya tujhe thodi der chod ke.. par waise main apna pura jor laga ke tere ander nahi dal paa raha tha… waise khade khade tujhe phir kabhi chodunga… par aaj bahot time ke baad ek kadad chut mili hai chodne ke liye… abhi to tujhe itminan se bahot maje le le ke chodna hai..Apna pura loda teri chut main ghusake chodna hai tujhe…iss liye ab litake chodunga tujhe… chahe tu chikhe ya roye… par chudai to teri hogi….aur aise main tere khubsurat chehre ko bhi dekh paunga.. "
Itna kehke Aslam ne Kamya ki jangho pe apne hath ko rakh ke rest liya aur phir apne lund ke tope ko uski chut pe rakh ke phir se us haseen tight ched main ghusne ki koshish karene laga…..
– "Teri choot abhi itni tight hai…to main soch raha hu jab tu pehli baar chudi hogi tab kitni tight hoti….sala kuch jyada hi maja ata tab to…"
Aslam baar baar kamya ko yaad dila raha tha ki wo kuwari nahi hai….aur usse utna maja nahi aa raha jitna wo soch raha tha…
Aslam ko chut main ghusne ke liye dobara se mehnat karni thi… usne thoda jor lgaya aur uske lund ka topa Kamya ki chut main chala gaya…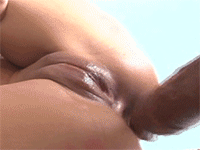 Uske baad Aslam ne ek tej jhatka mara aur uska 3 inch lund Kamya ki chut main chala gaya…iss baar utni taklif nahi hui… kyunki yeh dusri baar tha… par phir bhi Kamya kafi tight thi… aur Kamya ke liye ye ehsas abhi bhi dard se bhara tha… aur ye dard uske chehre pe saaf dikh raha tha….
– "Aaaah…"
Itna bolte hi Kamya ki ankho se ansu aa gaye… Par Aslam ko koi fark na pada.. upar se use Kamya ke chehre ke dard ko dekh ke maja aa raha tha…uske massom chehre par anso jo uske musal ki wajah se the wo usse ek ajeeb sa sukun de rahe the..
Aslam ne dubara apna lund thoda bahar khicha aur phir se ander dal diya… iss baar lund thoda aur lagbhag 5 inch chala gaya.. aur Kamya ke chehre pe dard phir ubar aya.. jaise wo pehli baar chud rahi ho… Kamya bahot try kar rahi thi ki wo na roye… aur apne ansoo ko rok le.. par dard usse aisa karne nahi de raha tha…Kamya ke gale chehre sir se paseena beh raha tha…jo usse aur bhi sexy bana raha tha..
Aslam ne phir se wahi kiya aur do teen aur dhakke mare aur ab uska lund 8 inch ander tha… phir bhi lagbhag 2 inch lund uska bahar tha.. Kamya ne itna bada lund kabhi nahi liya tha.. uske liye ye ek naya ehsaas tha… uski choot ki diware itne ander tak kabhi chui nahi gai thi… aur aslam ke lund ka bina condom aur chamdi wala topa usse ek naya maja de raha tha…. aur thodi mehnat ke baad Aslam ka lund pura ander ghus chuka tha… lagbhag 9 inch… phir bhi takriban ek inch ka lund abhi bhi bahar tha…Aslam pura jor laga kar bhi usse aur ander nahi dal paa raha tha… Aslam ka loda ab Kamya ki chut main pura ka pura utar chuka tha..aur wo ab Kamya ki bacchedani ke muh pe chu raha tha…
Jab Aslam ko ehsas huva ki wo pura ki pura Kamya ke ander utar chuka hai… aur aur ander ghusana mushkil hai tab usse ehsas huva ki uska loda ab Kamya ki bacchedani ke muhane pe hai..iss liye wo apne lode ko pura ander dal ke Kamya ke upar letne laga…Uska mota pet ab Kamya ke pet ko dabane lagaa…pehli baar Kamya ko ehsaas huva ki ye insaan kitna mota hai….
Kamya k pyare se chere ke najdik jane laga…. Kamya ki ankhe bandh thi.. dard ko sehne ke liye… Lekin jaise hi Aslam ki harkate band hui.. Kamya ne dhire se apni akhe kholi…Kamya ne Aslam ko apni ankho main dekhta paya…aur wo ekdam se sharma gai… aur usne apni gardan ghuma li….
– "Kamya… meri jaan.. aise muh na phero…meri taraf dekho jara"
Kamya ne bina kuch kahe Aslam ki taraf dobara se dhire se dekha..
– "Bas aise hi meri jaan….main chahta hu ki jab tak tumhari chudai chale tum mujhe dekhti raho…meri ankho main dekhti raho..Tumhare pyare chere ko apni ankho main basana chahta hu… tumhare gore badan ko jee bhar ke pyaar karna chahta hu.."
Kamya aisi baato se thodi sharma rahi thi..par wo kuch bol nahi rahi thi…
Aslam Kamya ki ankho main dekhte dekhte….uski khubsoorati ko niharte huye ab dhire dhire dhake laga raha tha..Paseene ki wajah jab Kamya ka badan aur Aslam ka mota jism jab ek dusre se ghiste the to iss se kamre main puch puch ki awaaje aa rahi thi..sath hi Kamya ki chudi ki khan khan aur payal ki chan chan bhi thi…sath hi Kamya ki aaah ki aawaj bhi thi inn awajo main.. jo iss sannate ko bahot hi sexy bana raha tha…..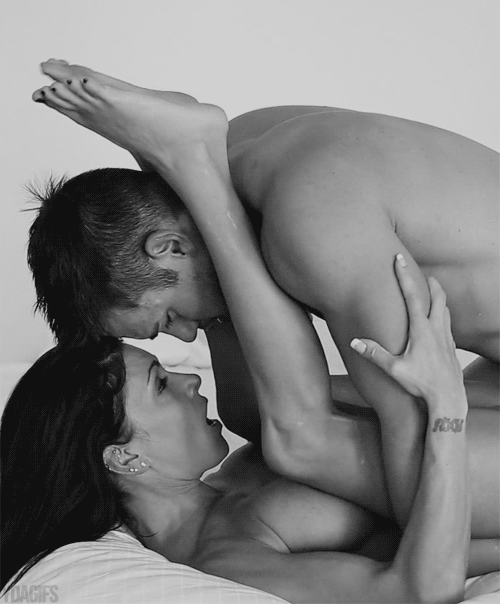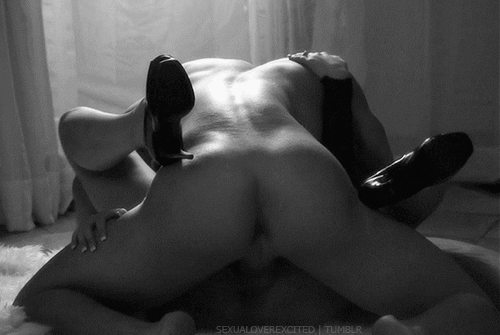 Kamya ke nipple bhi aab kadak ho chuke the…..
Aslam ne abhi do teen hi dhake mare phir wo Kamya ke aur pass ho gaya aur thodi der Kamya ko dekhta raha… wo kamya ke itne pass tha ki uski sanso ko bhi mehsoos kar paa raha tha…Thodi der aise rehne ke baad Aslam age badha aur Kamya ke hotho par apne hoth rakh diye.. aur bade pyar se usse kiss karene laga….sath hi uski kamar to chal hi rahi thi….Kamya ko bhi aab maja ane laga tha…
abhi aur do teen jhatke hi mare thi Aslam ne kamya ne apna pani chod diya….Aslam ke lode par ye uska peha pani tha… wo bhi tab jab Aslam ka loda uski chut ke ander tha….Kamya thodi dhili padne lagi jhadne ke baad…lekin Aslam to bina ruke chalu hi tha….usne dhire dhire apni raftar badha di.. wo ab Kamya ke hotho se leke uski gardan tak jaa ke kiss kar raha tha…wo apni jaban nikal ke Kamya ke chehre ko chat raha tha…apne muh ki thuk laga raha tha uske muh pe…Kamya k liye Aslam ka thuk thodi nayi chij thi… aur shayad pehli baar ke liye gandi bhi… par wo na to aslam ko aisa karne se rok payi… aur na hi wo rokna chahti thi…. shayad usse ye gandgi pasand aa rahi thi… Aslam apne hotho se Kamya ke chehre par thuk lagata jata tha…. aur uska pasina chusta ja raha tha….sath hi apne hatho se Kamya ke boobo ko daba rha tha… thodi der main Aslam ne chudai chalu rakhte huye hi thoda niche ho ke Kamya ke boobo ko chusne laga.. yahan bhi wo Chusne se jyada uske boobo ko apne thuk se gila kar raha tha…..thoda sa pehle nipple ko chuste chuste pura ka pura bubba apne muhe main lene ki try karne laga…. Kamya ko bhi iss tarah se bubbe chuse jane se maja aa raha tha…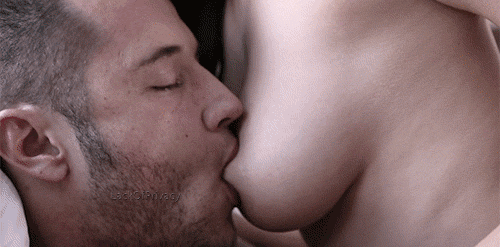 Kamye ke dono hath uske sir ke upar jamin par the….Aslam ne apna ek hath le ja kar uske dono hath pakad liye… aur dusre hath se uske boobe dabane laga… Iss tarah se Aslam ko ek dominane ki feeling aa rahi thi Kamya par ….apne se adhi umar ki ladki ko dominat kar ke apne man mutabik chodna kisi bhi insan ke liye sabse bada maja ban sakta hai…
Aslam ab chodte chodte Kamya ko yaha waha kiss kar raha tha… kabhi hotho par kabhi gardan par kabhi boobo par….Kamya bhi aab dard ko bhul chuki thi…aa usse bas maja aa raha tha…itna maja use sex main aaj tak nahi mila tha…..usski dard bhari aah…ab maje wali aah main badal chuki thi…. Aslam ko yeh ehsas hote hi usne Kamya se pucha….
– "Kamya meri randi maja aa raha hai na??"
– "Hmmm"
– "Kabhi aya hai itna maja chudai main??"
– "mmmm nahi…aaaahh"
Kamya khud shock ho gai ki wo yeh kya bol gai….par bolne ke baad wo kuch nahi kar sakti thi… aur shayad usne jo bola tha wo sach bhi tha….
– "Mujhe pata hi tha…. tere jaisi ladki ko mere jaisa lund mile to maja to ana hi tha…waise bhi tum jaisi ladkio ko chudai ka asli maja hum jaise mard hi de sakte hai.. naki tumhare pati jaise log..,, wo to wo vilayti ladki ko hi khus kar sakta hai jinhe kuch bhi chalta hai…tere jaisi ladki jo kisi dusre ko hath tak nahi lagane deti usse to mere jaise mard ki chudai hi maja de sakti hai… par kash tere jitna maja mujhe bhi aa pata….Kash main bhi keh pata ki mujhe itna maja aya ki meri sari khwaishe puri ho gai..!!"
Aslam ye bolte bolte jhatke marne to chalu hi the….
Kamya Aslam se ye sunane ka nahi socha tha…. Kamya thodi si disappoint hui….Mano kisi exam ke result main usse passing marks hi mile ho….
(Aslam ko maja nai aya matlab…Abhi to wo meri khubsurti ki aur meri tightness ki tareef kar raha tha)
Kamya ne socha tha ki wo itni khubsoorat hai…. jawan hai.. to Aslam jaisa insaan jis maje ki kami ki wajah se mayus tha… usse wo agar uski mango ke hisab se sahi na ho kar bhi wo maja de sakti thi jo usne chaha tha.. use apni khubsorti aur apne aap pe itna yakeen tha…. par Aslam ki iss baat ne uska khud par ka yakeen kaam kar diya…. wo Aslam se puchne se khud ko na rok pai….
– "aaahh,.. matlaaab…mere badan se apko wo maja nahi aya..kya kami reh gai mujhmain..aaaahh..Please bataiye..?"
Aslam bhi javab dete dete…Kamya ko kiss kiye jaa raha tha…aur ab Aslam ke dhakke vehshi ho gaye the..wo apna loda pura ka pura bahar apne lund ki topi tak bahar nikalke….pura vapis ander dal deta tha.. phir 1 second ka halt leta tha aur phir se waisa hi jhatka marta tha….
– "hmmm…..Kamya teri chut chod ke maja aa raha hai…par aaaah…sach baaaatau…[ kiss]agar tu kuwari hooooti to aur bhii.maja ata….jaissse…aaahh… Tere ander jab mere loda gaya to tujhe wo maja mila jo tujhe kabhi bhi mere jaise bade lund se nahi mila tha.. kyun ki tune itna bada lund kabhi liya hi nahi tha…..[Kiss]Yeh baat sahi hai ki teri chut bahot kasi hui hai….ek dam kuwari ladki ki tarah…par mujhe pata hai ki teri chut kuwari nahi hai… teri chut ke ander pehle koi loda ja chuka hai.. aur main usse fateh karne wala peha nahi hu… ye ehsaas mera maja kaam kar raha hai….Par kash tere kuware pan ko bhi main le pata.. wo pehli baar tere ander jane ka ehsaas le pata.. [kiss] tera ched jab mere lode ko apne kuware pan ki saugat de raha hota to wo maja main le pata…Kash tu meri yeh khwaish puri kar pati….apne kuware ched main mera loda leti….aur uss waqt jo maja mujhe ata …[kiss] jab main tujhe chod raha hota…haaaay…soch ke hi maja aa raha hai…par ye to ho nahi sakta….!! Meri khwaish ke mutabik tu shayad puri sahi ladki nahi hai….aur issi wajah se mujhe wo maja nahi aa raha jo maine socha tha…"
Aslam badi safai se Kuwara ched shabd use kar raha tha…na ki kuwari chut..jo ki Kamya ke pass ab bhi mojud tha… bas usse ehsas dilane ki jarurat thi….
Kamya ko aisa laga mano apna sab kuch dekar bhi wo Aslam ko khus nahi kar payi…shayad usmain hi koi kami hai…
Kamya bhi aisi baato se bahot garam mehsoos kar rahi thi….Thodi der ke liye Kamya ne bhi ye sochaa ki kash wo kuwari hoti to Aslam ki khwaish jarror puri kar deti….kash uske pass kuwara ched hota….Aslam jo usse itna maja de raha hai…shayad wo Aslam ko bhi utna maja de pati….uski sari khwaishe pura kar pati….kisi tarah usse ek moka mil jay ki wo Aslam ko wo maja de paye jo wo chahta hai..
– "Mujhe maaf kardo Aslam…main waisi na nikli jaisi aapko chahiye..aaahh…..meri virginity main apne pati ko soup chuki hu… par apki docter hone ke nate main aapko wo nahi de payi jo aap chahte the…par aap try to kar sakte hai na…sochiye ki main kuwari hu…sochiye ki meri chut main apne hi pehli baar dala hai..aah…aaphi keh rahe the na ki meri chut kuwari chut jitni tight hai to aisa soch ke try karke dekhiye…."
Kamya apni taraf se Aslam ka maja badhane ki puri koshish kar rahi thi…
– "Wo main kar chuka hu…main koi chutiya nahi hu…par mere dimag ye manane ko taiyar hi nahi hai..aur waise bhi mera loda ek kuwari kamsin chut ko pehchan hi jata hai..to sochna bekar hai…"
– "Please mujhe maaf kar dijiye..aah..kash main apki khwaish puri kar pati…to jarror karti…aaaj agar ap mujhse meri virginity mangte aur wo mere pass hoti to wo bhi main apko de deti.main apke layak nahi…jo maja aap mujhe de rahe hai…wo main apko nahi de pa rahi hu….aah…please main kuch bhi karungi…apke maje ke liye…aap bas bol ke dekhiye..Ek docter ke taur pe main apko thik karne ke liye kuch bhi karungi…"
Kamya hawas aur khud ko kisi imtihan main sabit na kar pane ki guilt ke sath jo main main aya bol gai…. Wo khud ko randi bhi bol gai.. aur Aslam ke liye kuch bhi karne ka wada bhi kar gai… aur usse bhi pata nahi chala… Aslam ke bade lund ke dhakko se pagal ho chuki Kamya ke liye Aslam ko mayus hote dekh use bura lag raha tha… aur issi guilt ko aur Aslam ruk na jay usse ye maja dene se yeh dar se bhi wo yeh bol gai….
Aslam ka bhi josh badh gaya..aisi baato ko sun ke.. Kamya ab sach main uske lode ki ghulam ban chuki thi… wo Aslam ke liye kuch bhi karne ko taiyar thi..Aslam ko kush rakhne ke liye…Bas wo dikha ye rahi thi ki wo ilaj kar rahi hai…par wo mentally Aslam ki randi ban chuki thi… wo ab Aslam ko kisi bhi baat ke liye mana nahi karne wali thi…
(Sali…abhi to mujhe ye maja lene de…kal main tujhe bataunga….ki konsa kuwara ched hai tere pass mere liye..ab tu kitne bhi nakhre kar.. tu meri hai…Aaj teri chut main jhanda gada hai.. kal teri gand main dalunga… aur phir teri behan ki seal bhi main hi todunga… bas pehli baar main tujhe itna maja dena hai ki tu meri baat ko mana na kar paye…..)
Aslam Kamya ko kiss karte karte bolta hai….
– "Aah..wo to hai… par hum uska bhi rasta nikal lenge…madarchod randi…[kiss] tu mujhe wo maja kaise de sakti hai uske bare main hum baad main sochenge…kash tu wapas javan ho sakti aur main teri javani main teri chut ko chod pata…jab tu 18-19 saal ki thi tab….par wo to ho nahi sakta…..iss ke liye ya to tujhe ek aur kuwara ched chahiye ya tere maa baap ko tere jaisi ek aur javan aur khubsurat beti peda karni padegi..jo apni seal mujhse tudvaye…HAHAHA….par wo badmain..abhi to bas main jo kahu wo karti jana..jaisa main kahu waisa karti jana…"
Aslam Kamya ke dimag main uski behan ka khyal dal chuka tha.aur uski kuwari gand ka khayal dal chuka tha…Par ye Kamya ko baad main samaj ana tha….apni behan ki baat ate hi Kamya ka dimag thanka tha par phir shuru main hi Aslam se hui apni maa ke bare hui gali galoch aur Aslam ki baat karne ka tarika jaane se usne baato ko ignore kardiya….
– "aaah…jee"
Aur Aslam aur bhi joro se dhakke marne laga..Ab wo Kamya ko pichle 20 min se chod raha tha… aur iss bich Kamya 2 baar jhad chuki thi…Ek chudai main Kamya itni baar kabhi nahi jhadi thi…. Aur Aslam abhi tak farik nahi huva tha…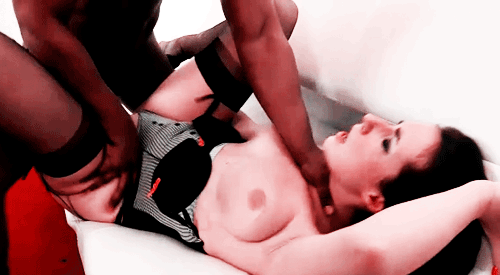 Ab Aslam bhi jhadne ke kareeb tha…aur uske jhatke bhi ab chote ho chuke the..aur wo aab haf raha tha….1 inch bhar nikal ke thoda ander dal ta phi thoda sa bahar nikal ke wapas thoda ander dalta…Kamya itna to samjh gai ki Aslam ka girne wala hai..Wo bhi buri tarah se thak gai thi… Usne bhi apne pairo ko Aslam ke ird gird ghuma ke uski pith pe rakh diye… Isse tarah se Aslam ka maja dugna ho gaya … aur wo aur bhi josh ke sath Kamya ko kiss karte karte chodne laga….ek min ke liye use ehsaas huva ki aaj uske pati ke elawa ek gair mard uske ander apna bij dalne wala tha…aur ye ehsaas se Kamya sharminda hone ki jagah excite ho gai..ye uske ander ka randipana tha…jo usse excite kar raha tha…
Aur karib aur 5 min Kamya ke ander dhakke marne ke baad dhakko ke baad Aslam ne apna loda puri tarah se Kamya ke ander daba diya..Aslam ne apne hath Kamya ke hatho ke niche se le jake uske kandhe ko niche se pakad liye aur khicha…iss wajah se wo aur bhi jor laga k Kamya ko apne lode pe khich paya..taki pichkari puri ki puri bachedani pe chute….ek do jhake marne ke baad Aur thodi der main Aslam ka pani chutne laga….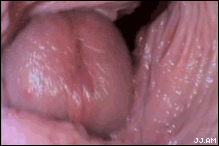 Aslam ke garm bij ka ehsaas apne ander hote hi Kamya ka bhi pani chut gaya…dono ne ek sath apne organism ko hasil kiya…aur dono puri tarah se satisfied ho chuke the…Kamya itna satisfied kabhi nahi hui thi .. .nahi usse chudai main itna maja kabhi bhi aaj tak aya tha…
Itna maja lene ke baad Kamya pata nahi kyun chahti thi ki ye Aslam se pehli sahi… par akhri chudai nahi hogi….! Aur Aslam to yahi than ke betha tha ki ye pehli chudai sahi… akhri nahi hogi